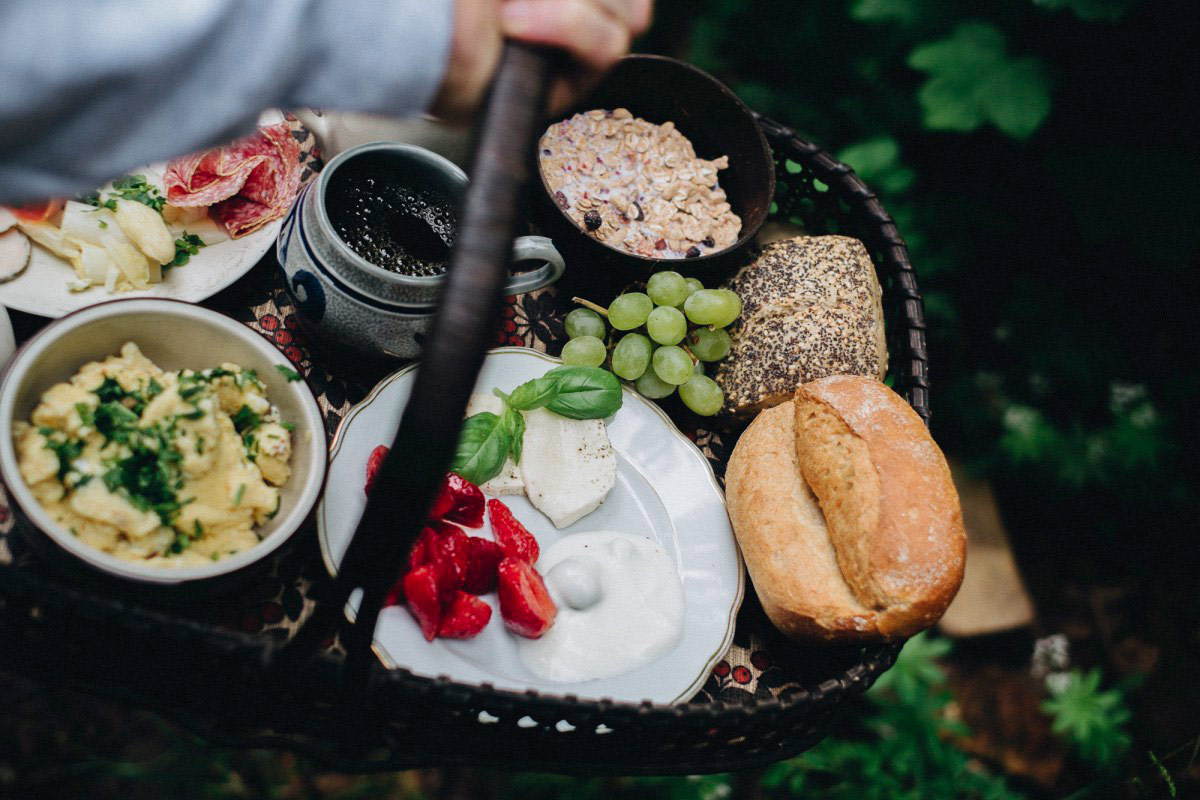 Breakfast
In the morning from 08:30 to 10:30 o'clock we serve in the restaurant Waldbar a delicious, vegetarian breakfast buffet with selected products of the season.
Adults / children from 13 years: 15 €
Child 3-12 years: 7,50 €
half board
Dinner on the day of arrival, breakfast on the day of departure
Adults / children over 13 years: 50 €
Child 8-12 years: 23 €
Child 4-7 years: 20 €
Just to stay half board to book!
We always cook fresh and delicious!
On the weekends there are delicious, freshly baked waffles or home-baked cakes in the afternoon.
The Waldbar offers next to coffee, tea and organic lemonades, as well as beer and high-quality, selected wines.